We recommend that you use our ingredients and kits for near perfect results however we understand that you may want to experiment with your own recipes'. That's OK but please take note of the following guidelines;
Temperatures: All wax manufacturers have varying recommendations for the temperature at which you should add fragrance and the temperature at which you should pour your wax. You'll most likely be pleasantly surprised at just how well the unit copes with a broad range of vegetable waxes available however for best results you may well need to check these temperatures manually using your own thermometer.
What you can safely use for candle making: Soy wax | Pillar wax | Coconut wax | Blends of all of these.
What you can also try: The above waxes blended with paraffin or beeswax are likely to be OK but we haven't tried them all.
What we don't recommend: We do not recommend the unit for 100% beeswax or paraffin unless you have the V2 unit with high heat mode. 
Other projects/ingredients that The Candle Maker can be useful for: We have customers using the machine to make lip balms, body butters (think Shea butter, avocado oil) and Melt 'n' Pour soap.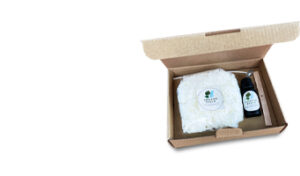 Please note: The ingredients kits that are supplied by Chandler & Me are carefully pre-measured and pre-tested to work perfectly every time, saving you the hassle of working out your own recipes.
Please understand that we cannot vouch for the look or performance of your candles if you use your own ingredients and we do not offer technical support for other ingredients; for example the wick that is supplied in our kits will not work in any other jar unless it is exactly the same diameter and volume.
Check your warranty: Using The Candle maker with ingredients other than those mentioned, or for a use other than what the unit is designed for (which is making small batches of candles at home) will void your warranty.