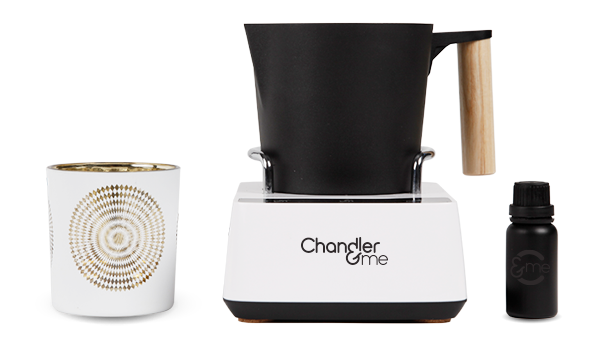 Introducing The Candle Maker
The Candle Maker is a fun and easy way to make your own retail-quality soy candles at home using eco-friendly ingredients. With no mess and no fuss you can make beautiful scented candles in just 20 minutes. The starter pack comes complete with your choice of candle jar and fragrance plus pre-measured ingredients to make your first soy candle. It's so easy!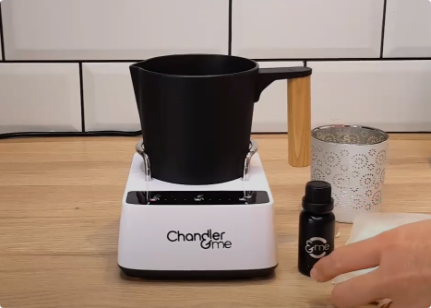 Make beautiful candles the easy way
Start with The Candle Maker and keep creating with our kits and projects
From our happy crafty customers
I absolutely love this space saving automatic machine. What I considered a hobby has turned into a small business venture. The ease of which I can make candles is like nothing I've seen before. I have multiple and now with the scent options I'm a regular customer.
My candle maker is everything! Love it so much I bought 2 so I can make candles with friends and family.
I'm in love with my unit. It's the perfect size. I use this unit so much to make my massage candles. It's definitely a game changer!!! Thank you Chandler & me for this unit and I'm happy I was introduced to it. It's my absolutely favorite. Love it love it love it!
When I tell you game changer. It does all the work really, all I have to do is wait for the beep to add fragrance oil and pour. That's it's it. It does the stirring and mixing for me. This is also great to travel with because of it's small size. I can make candles else where if I need to. Love it so much, I had to wait for a restock to order another on!
Great robust machine. Candle making has been easy and stress free… I have made a lot of candles and melts with the Chandler & Me. Put your SOY wax in push start and it buzzes at each stage to add fragrance, then when it's time to pour. Produces high quality scented candles and melts. Excellent for beginners. Buy this you'll be glad you did. Fantastic invention for the price.
I love my candle maker, I have made lots of unique candles since receiving my candle maker. I enjoy second hand shopping and buying pottery vessels, china cups etc for my candles. Great for my home, gifts for friends and family. My candle maker is very safe to use. This Sunday I have my sister and niece coming over for a candle making afternoon, cant wait. Safe and easy to use for the whole family.
Learn and Create Candles at Home
Our classes are perfect for the beginner wanting deeper knowledge
Gain deeper knowledge of your craft
Enjoy regular refill deliveries and member benefits
Join the Club and receive a regular delivery of candle refill kits plus access to discounts and VIP promotions.