Say hello to The Candle Maker
The easiest way to make your own 'retail-quality' soy candles at home. Create scented candles like a pro in just 20 minutes with no mess, no fuss and no experience required. Enjoy getting crafty making candles for home, as gifts for friends, refill your favorite candle jars, or perhaps embark on your own candle making business! Wherever your candle making journey takes you, Chandler & Me is the tool you need to get started!

From our happy crafty customers
After months watching YouTube videos, reading candle making blogs and FB pages, I still could not get "candle making" right. Eventually, I stumbled upon The Candle Maker and the very first candle I made came out PERFECT!!!! I recommend this for any beginner. AMAZING!!!!
I love my Chandler & Me Candlemaker! It works great for my paraffin wax. Makes it so easy and fun. I highly recommend to everyone. I will be buying another machine soon
My candle maker is everything! Love it so much I bought 2 so I can make candles with friends and family.
I'm in love with my unit. It's the perfect size. I use this unit so much to make my massage candles. It's definitely a game changer!!! Thank you Chandler & me for this unit and I'm happy I was introduced to it. It's my absolutely favorite. Love it love it love it!
When I tell you game changer. It does all the work for me, all I have to do is wait for the beep to add fragrance oil and pour. That's it. It does the stirring and mixing for me...Love it so much, I had to wait for a restock to order another one!
This is an amazing "candle maker"! I love the idea that you can step away for a minute. I think this will be great for making 2-4 candles and maybe small batches of wax melts. My first attempt at making a candle with it was easy and it turned out perfect! Love it!
This machine makes candle making easy and stress free… I have made a lot of candles and melts with it. Put your SOY wax in push start and it buzzes at each stage. Produces high quality scented candles and melts. Buy this you'll be glad you did. Fantastic invention for the price.
I love my candle maker and have made lots of unique candles with it using secondhand pottery vessels, china cups etc. Great for home and as gifts. My candle maker is very safe to use, this Sunday I have my sister and niece coming over for a candle making afternoon, can't wait.
Every candle is a delight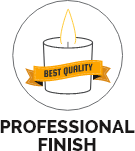 The Candle Maker has been pre-programmed to make the perfect candle every time with set temperatures and quality ingredients.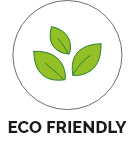 It's so easy to refill your candle jars with The Candle Maker. Simply clean out your jar and make a new candle, saving you money...and the environment!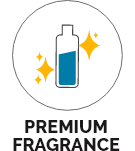 Our fragrances are highly purified oils specifically for candles and guaranteed to be 100% Phthalate free, not tested on animals and paraffin free.
Everything you need to make soy candles at home
Begin by choosing the Candle Maker model that suits your needs and you're ready to get started making candles! We also sell a range of candle making supplies in kits, packs, loose ingredients, or use your own! The choice is yours.
"(Required)" indicates required fields