Tip your wax into the pitcher and press the first button. Your wax will melt to the perfect temperature for adding fragrance, no need to watch over it.
If you are using one of our candle making kits you'll find a bag of fresh soy wax, precisely the right amount for your jar. Using your own wax? No problem, measure it out and put that in.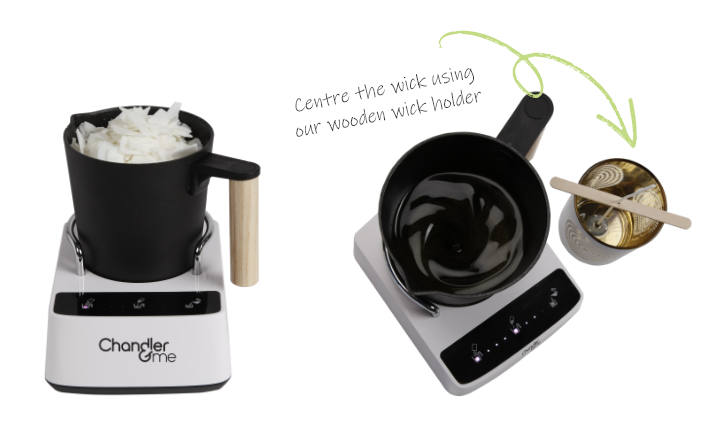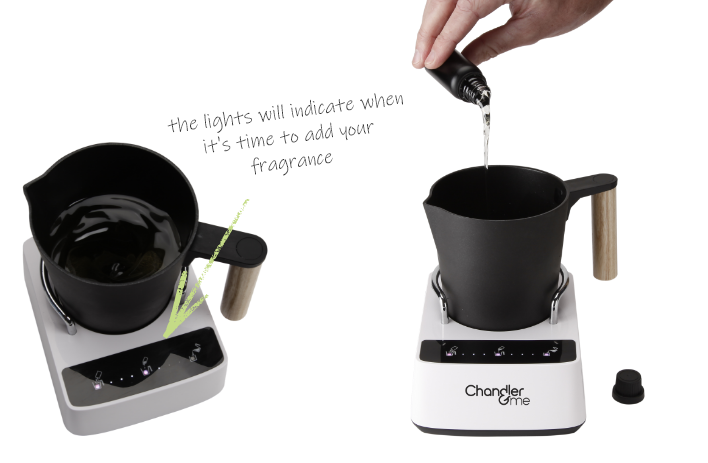 Step 2 - Add the fragrance
The lights on the Candle Maker will indicate when it's time to add your fragrance. Pour it in then press the next button and watch as the Candle Maker stirs and blends the fragrance through the wax. A well-mixed fragrance will ensure a great scent throughout the life of your candle.
Step 3 – Pour your candle
When the last light flashes, it's time to gently pour the fragrant wax into the jar.  If you are using a pre-measured kit, you'll find that all of the wax will fill the jar to about a 1/2 inch from the top, leaving no waste. Wipe the pitcher out with a paper towel before rinsing with a dash of soap and warm water, and you're done.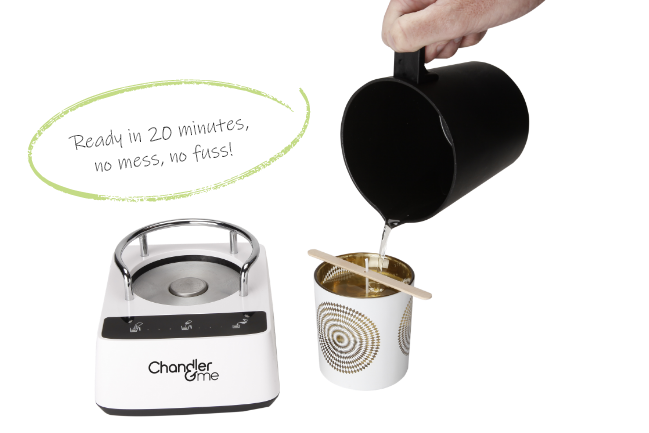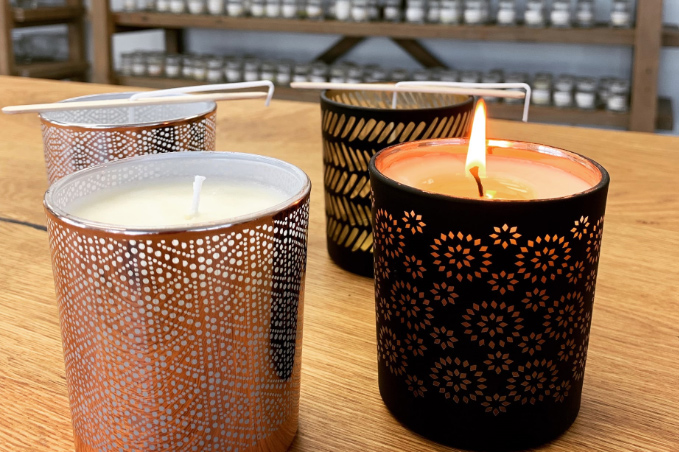 Handy hints for best results
Try to keep the room temperature stable and don't let air-con units or fans blow onto the candle while it sets

Pour your candle in a spot where it won't be disturbed by pets or children during setting

If pouring on a stone benchtop place a wooden breadboard or a folded tea towel under the candle; this will help with setting

Wait until the candle fully solidifies (ideally 2-3 days) before trimming the wick to about a 1/4 inch. Light and enjoy hours of ambient home fragrance from your very own candle

Use your candle within 6 months. When it is finished simply wash out the residue from the jar and make another candle in it
"(Required)" indicates required fields