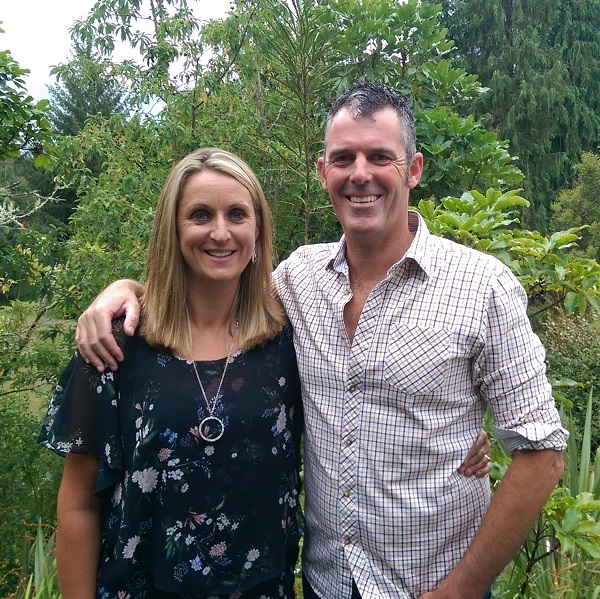 Hi! We are Brian and Emma Simpson, creators of the Chandler & Me brand and The Candle Maker appliance. We've been at the forefront of the the Soy Candle making industry since 2010 through our sister company Candle Creations where we teach candle making and are also the largest distributor of candle making supplies in New Zealand.
While teaching the art and science behind making soy candles we noticed some beginners were struggling with the many variables involved, often ending up with a lumpy looking candle and little scent throw. There had to be a better way! So we (Brian) set out to invent an appliance to make great quality candles at home with no tricky temperatures or calculations to worry about and no need for any bulky equipment.
We launched The Candle Maker in 2018 and were blown away by the response! We were delighted to be able to help beginners experience a positive start to candle making and we were humbled when experienced chandlers also gave us the thumbs up by purchasing the machine to make small batches and test candles; they too could see just how useful our clever little machine is.
Whilst we still have our R&D roots in New Zealand we are proud to have taken our "Kiwi ingenuity" to the world with distribution centers now in New Zealand, Australia, the UK and the USA. We hope to help you on your candle making journey, and a big thanks to all of our fabulous customers who have helped us along the way.
Take a moment. Stop rushing. Just breathe.
One of our core values here at Chandler & Me is to enjoy life's simple pleasures and embrace the little things that give us joy. During the current climate of upheaval and uncertainty it has never been more important to focus on those  things that feed our soul; like the scent of a beautiful memory, hanging out with friends and family (even if it is online), gifting and sharing experiences and moments, or simply snuggling up with a good book and a cup of coffee for some "me time". The Danes call it Hyyge, and we rather like it.
Lighting a beautiful scented candle in your home helps create a mood and a background for these moments. Chandlers (professional candle makers) have long understood the power of scent to alter mood and ignite memories and the world has relied on these chandlers to make our candles and bring us new scents, until now.
At Chandler & Me we've made it fun and easy to make your own beautiful soy candles at home using eco-friendly ingredients and a stunning range of exclusive fragrances. You control the ingredients and the fragrance, making your very own candle in minutes, whilst re-using your jar time and time again. We encourage you to create a little Hygge in your home, and don't forget to share some with a friend.
---
They say many a great idea is born in the kitchen. Well it was late 2016 and I was busy making a couple of soy candles for a friends birthday…..The pot was on the kitchen stove with water bubbling away and steam slowly filling the air, a pyrex jug full of soy wax flakes was […]
"(Required)" indicates required fields